WHAT OUR MACHINES ACTUALLY DO
At Broderick Print, we pride ourselves on having some of the most up-to-date printing machinery in the industry, moving to embrace technology. This means that with our printing presses we can satisfy all your printing requirements. We have New Zealand biggest wide format UV machine, a digital cutter, three offset presses and both large and small format digital machines to cover all aspects of print. We run 5 x 12-hour shifts, and a weekend shift if required, to ensure all work is delivered on time and to our customers' requirements.
We're also doing our bit for the environment. We were the first to invest in New Zealand's chemical free plate processing unit. We also recycle all our paper waste and litho plates.
But let's be honest, you probably don't care what machines we have; you're more interested in what they can do! However, we love our machines. They are very clever and very expensive so here's a little bit about what each one does…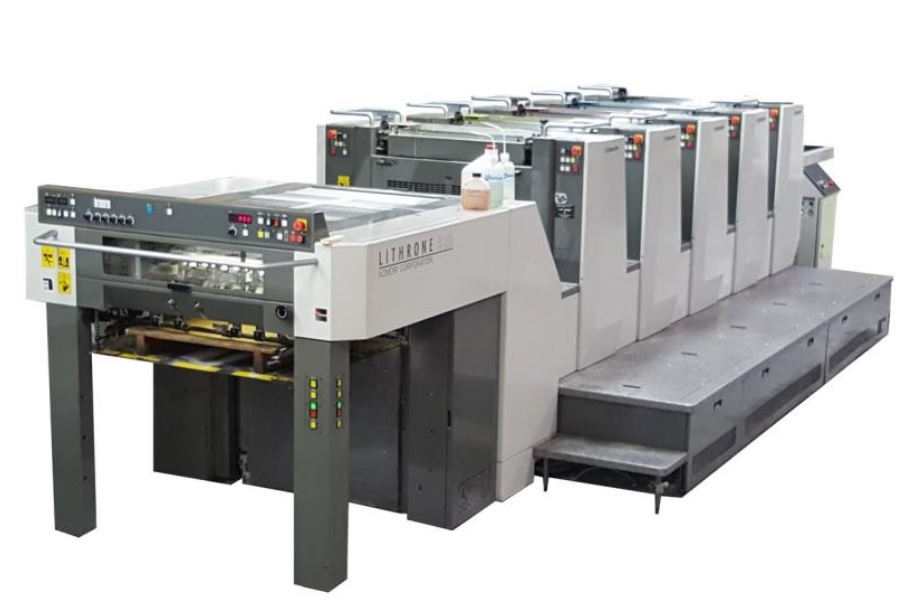 KOMORI LITHRONE 528 FIVE-COLOUR OVERSIZED A2 PRESS
Plate Size: 600mm x 730mm
Maximum Sheet Size: 520mm x 720mm
Minimum Sheet Size: 350mm x 500mm
Maximum Image Size: 510mm x 710mm
5 colour or 4 colour + special colours like metallic, over gloss or a matt seal
Broderick print has run Komori Lithrone's for over 20years. They print beautiful work, that we're very proud of. That excellence means you don't need to worry about quality control. From small bespoke run packaging to half a million runs.
Used for packaging, brochures, letterheads, catalogues, presentation folders, wine wraps, display cubes and books.
SAKURAI OLIVER 466IP FOUR-COLOUR A2 (2 X 2 PERFECTING)
Plate Size: 550mm x 650mm
Maximum Sheet Size: 660mm x 470mm
Minimum Sheet Size: 297mm x 200mm
Maximum Image Size: 650mm x 460mm
The Sakurai Oliver is perfect for printing high-end business cards and documents.
Used for letterheads, brochures, business card shells, folders, medical and business documents.
HEIDELBERG GTO 52 TWO-COLOUR (A3)
Plate Size: 400mm x 510mm
Maximum Sheet Size: 520mm x 360mm
Minimum Sheet Size: 128mm x 180mm
Maximum Image Size: 348mm x 500mm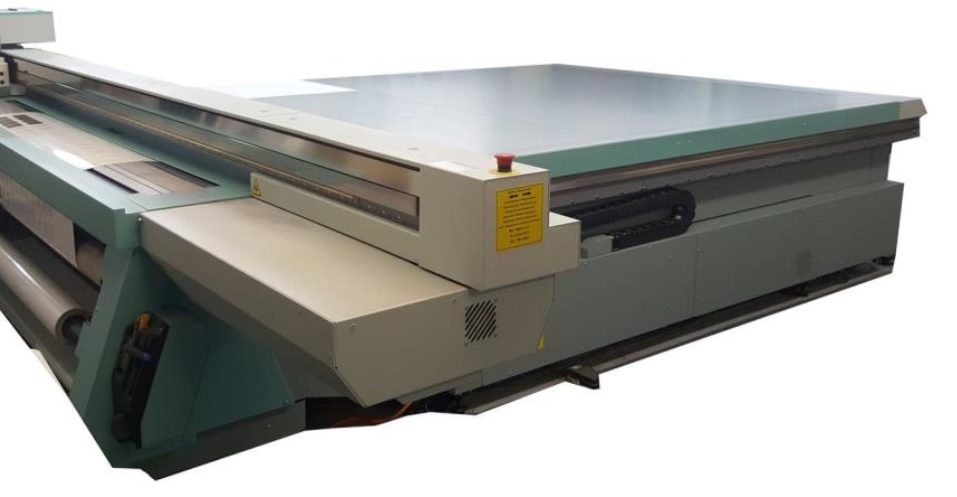 FUJI AQUITY FLATBED
Maximum Printed Size: 2500mm x 3060mm
Maximum Thickness: 48 mm
Roll Media Option 2000mm width x any length
6 Colour Process plus White (x2)
Used for corflute prints, ACM, toblerone displays, security sleeves, signage (including event signage and footpath signs), bollards, life size cut outs, gondola ends, POS, Instaframes, printing on plywood and large format posters up to double A0!
RICOH 9100
Maximum weight 400gms
Maximum sheet size: 700mm x 330mm
4 colour process
110PPM (prints 6600 sheets per hour)
We have the 9100 which just prints 4 colour process. But it prints up to a sheet size of 700 x 330 which makes it perfect for short run A4 landscape brochures or a 6pp A4 presenter.
Used for wobblers, landscape brochures, short run catalogues, business cards and flyers.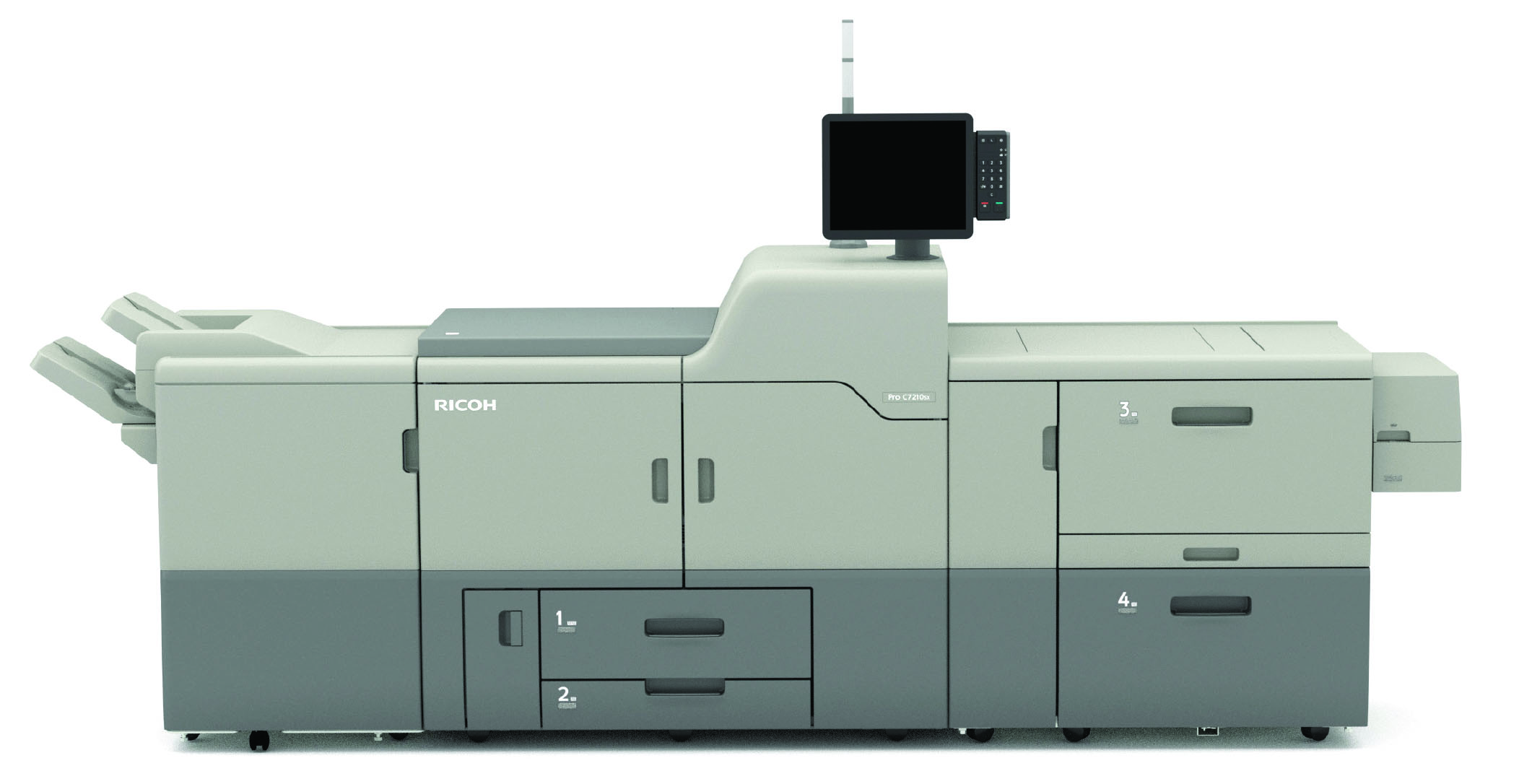 RICOH Pro c7200sx
Maximum weight 400gsm
Maximum sheet size: 700mm x 330mm
4 colour process + additional colour of white or clear
80PPM (prints 4800 sheets per hour)
Variable data for personalising jobs to add that personal touch. Short or urgent jobs made easy.
The 7200 is an amazing machine that has the option to print clear or white. We can print white on black stock or black on black to give a fabulous foil effect at a fraction of the cost.
Perfect for business cards, race numbers, wedding invites, folders, catalogues, flyers, A4 landscape brochures, stickers, strut cards, running events and greeting cards.
LAMINATOR
Bagel System Digi Fav Pro
Professional celloglazer for lamination up to 1/2 mini quad (720 x 510mm), with single sided lamination capability.